The Small Peanut Butter Filling Machine is mainly for filling medium to high viscosity products, filling volume can be adjusted freely.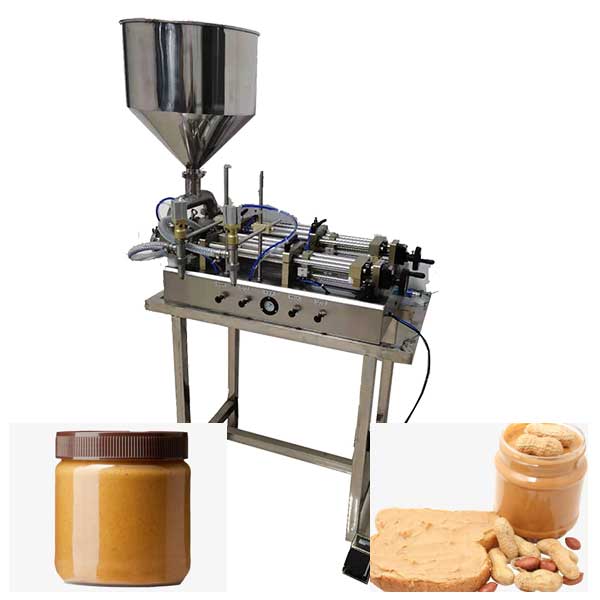 Peanut Butter Filling Machine Features:
1.Manual and automatic switching function: When the manual bottle filling machine is in the "automatic" state, the machine automatically fills continuously according to the set speed. When the machine is in the "manual" state, the operator needs to step on the pedal to achieve filling.
2.Horizontal design, light and convenient, automatic pumping, for the viscosity paste can increase the hopper.
3.Precise and stable filling: The counter, filling volume and filling speed can be adjusted arbitrarily and the filling accuracy is high. Accuracy can be controlled at 1%.