Everfit Food Machine has developed a complete set of design solutions for peanut butter production line based on its years of technical accumulation and R&D experience. This production line is suitable for peanut butter production from 50kg/hour to 100kg/hour. The output and size of these machines can be customized according to customer requirements. If the customer needs it, our engineers can also design the peanut butter production line according to the customer's factory.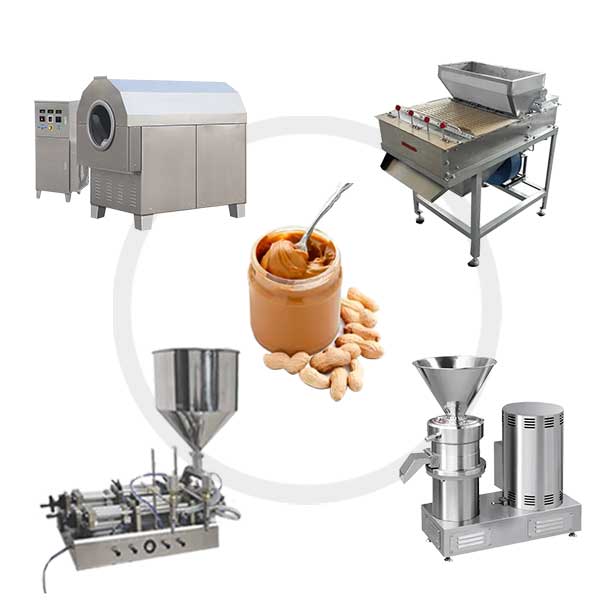 Introduction of Manufacturer Commercial Peanut Butter Production Line: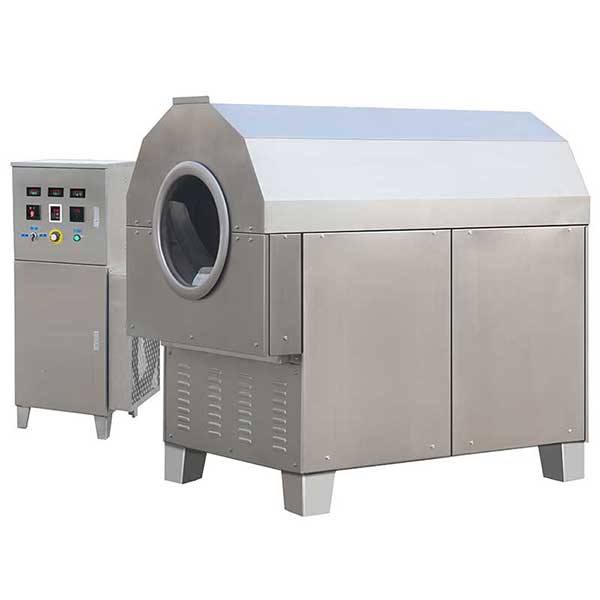 Electromagnetic roasting machine is a new type of multi-function roasting machine, which has the advantages of low energy consumption and environmental protection. It can roast cashew nuts, peanuts, almonds, hazelnuts, and other nuts with high baking efficiency.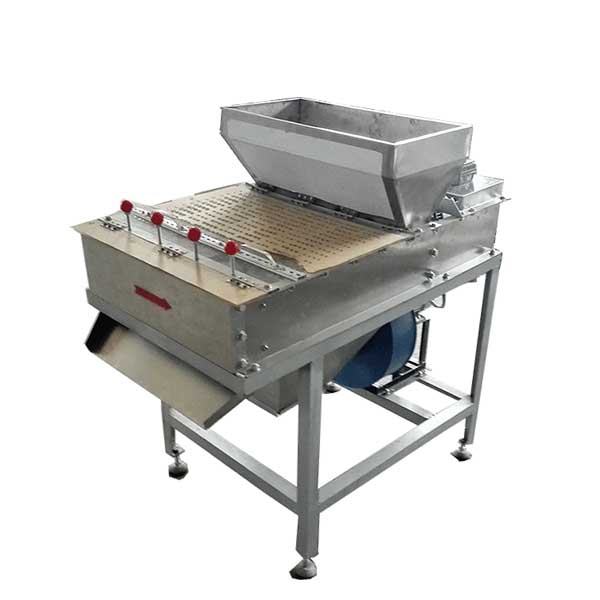 Automatic peanut dry peeling machine is professional equipment for removing red skin from peanuts. This dry peanut peeling machine uses the working principle of differential speed rolling friction drive, peeling peanut( the moisture is less than five percent) in order to avoid burnt, again through the sieve screening, inhale the peeled peanut skin, make the whole peanut kernels, half peanuts, broken ones apart, with stable performance, safe and reliable, high productivity, good effect of peel and lower half peanut rate.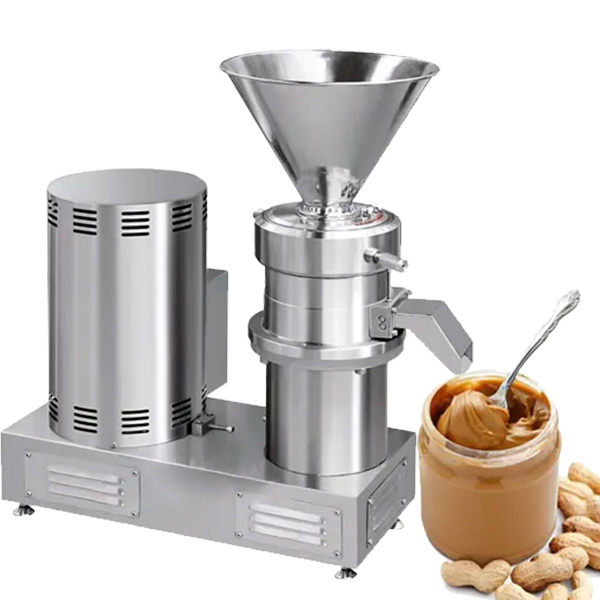 The machine is suitable for ultrafine grinding of wet materials in food, pharmaceutical, chemical and other industries. It can break, emulsify, homogenize and mix various semi-fluid and emulsion materials. The main technical indicators have reached the advanced level of similar foreign products level.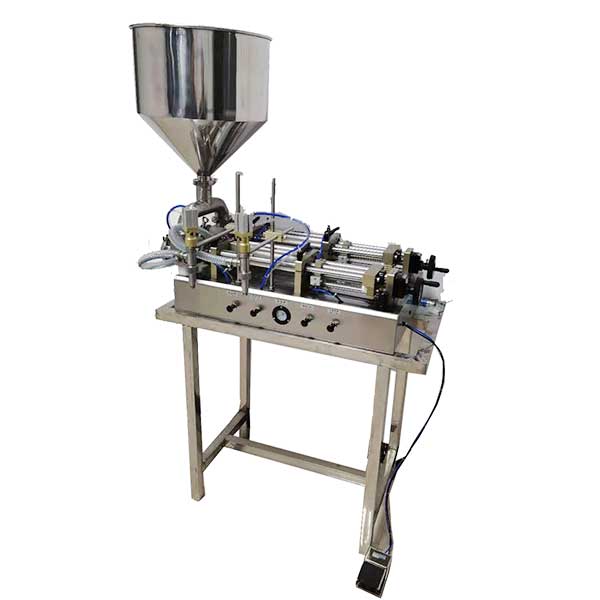 The Small Peanut Butter Filling Machine is mainly for filling medium to high viscosity products, filling volume can be adjusted freely.