The products produced by Walnut Butter Making Grinding Machine are favored by customers and have broad commercial market prospects.This automatic walnut butter making machine is a small grinding mill which are made of high quality stainless teel, corrosion resistance and safety. It is a fine grinder machine for fluids, like Walnut butter, almond butter, walnut paste, cashew nut butter etc.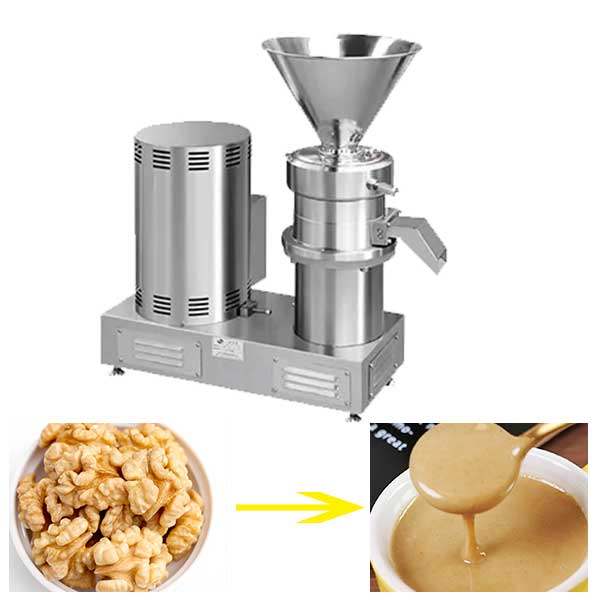 Features of Automatic Walnut Butter Making Grinding Machine:
1.The gap between the stator and rotor of the Walnut butter grinding machine can be adjusted, which can reasonably control the fineness of grinding and crushing.
2.Frequency conversion speed regulation. The speed of the equipment can be adjusted by adding a frequency converter.
3.Vertical cavity structure, no residue, efficient and fast.
4.The unique grinding head design realizes the material gradient refinement and the refinement step by step.
5.You can choose a single machine or a complete production line to make Walnut butter according to the actual situation. If you don't know how to choose a suitable Walnut butter making machine, please contact us. We have professional engineers and business teams to provide you with support.
The above is a detailed introduction about the Walnut butter making machine. If you want to know more information about the Walnut butter making machine, please feel free to call for consultation. Everfit Food Machine has an experienced technical team that can design a Walnut butter making machine according to your required production capacity and actual site, make full use of the plant space, and strive to achieve a more reasonable process.