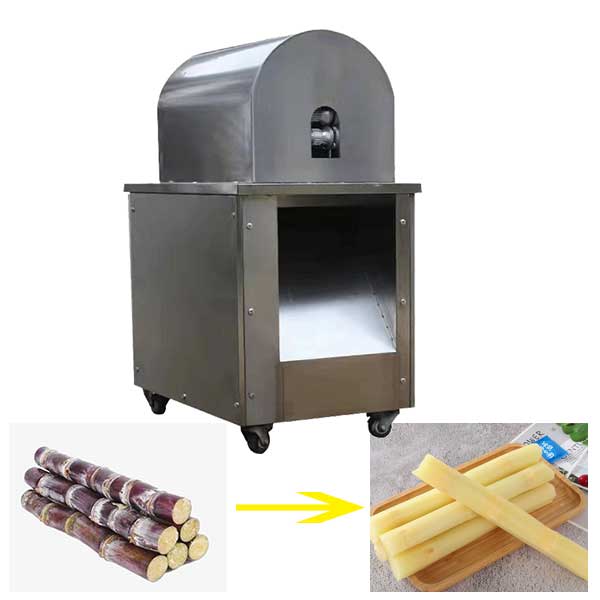 Automatic sugar cane peeling machine is designed to peel the sugar cane. Inner parts of the machine adopt high standard sanitation grade steel to ensure the healthy production.Sugarcane Peeling Machine can save lots of time and labor than traditional manual peeling. Peeling capacity is 200kg-300kg per hour, which can save lots of time and labor.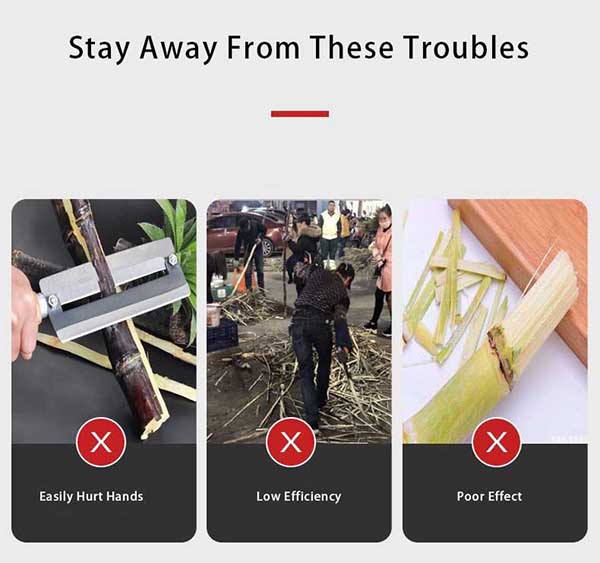 Features Of Commercial Sugarcane Peeling Machine :
1. Use a consumption -grade stainless steel 304 knife mouth to ensure clean and hygienic. The sugarcane automatic peeling machine can peel and use it at one time regardless of the thickness of the sugarcane thickness.
2. The peeling clarity increases by 60%compared with the previous generation, and the speed increases by 80%. It meets the customer's peeling requirements. The customer's return rate increases by 60%, which is increased by 40%;
3. Customized 24V power supply, perfectly solve the problem of inconvenient to pull the wires or stalls, and will not affect your sales volume because of peeling;
4. Using 750W all copper motors can work continuously for a long time, and save electricity for less than an hour;
5. Species are easy to collect, completely get rid of the image of the stores with sugar cane peeling during artificial peeling, and the sanitary and dirty shops at the door of the door, ensure the hygiene at the door of the store, and improve the impression of the store in the hearts of customers.