Small Ginger Peeling Machine is mainly used for peeling and cleaning fruit and vegetable of stem and roots, such as kiwi fruit, potatoes, sweet potatoes, carrots, etc. It is suitable for restaurants, hotels, universities, mines,starch factory, vegetable dewatering factories, big refectory, restaurant etc.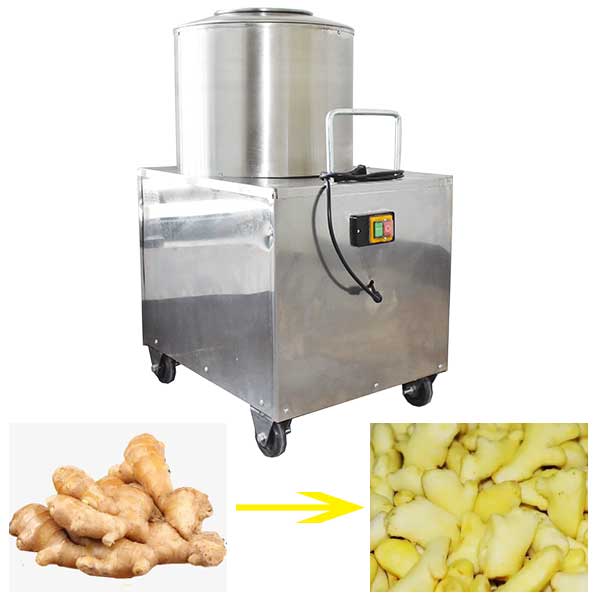 As for the working principle,when the Ginger are put into the machine barrel, the rotating material dialing disc constantly flips potatoes,and peels Ginger with friction. The efficiency is higher due to the continual friction. At the same time the flushing pipe washes away the potato skins, which flow though the outlet. The machine is suitable for the Ginger peeling.
Advantages of Small Ginger Peeling Machine:
1.This machine is used to cleaning and peeling for the rhizome vegetable and also fruit. Suitable for many root vegetables.
2.It is easy to operate this machine, high peeling rate and different capacity can be choosen as your need. Diamond bits sanding peeling method;
3.Stainless steel design, large volume and high efficiency,and will not damage the skin of potatos.
4.This peeling machine is widely used in restaurants, hotels, universities, enterprises' refectory and food processing factory which can save much time and labor.
5. Perfect after-sale service system,the 1 year warranty,free replacement parts,lifelong supply the parts in duty.
6.This set of device also owns the advantages of working constantly and long life span.