The inner wall of the cylinder and the leaves are made of special silica gel, and the two achieve the effect of peeling garlic under the action of mutual rotation. The softness is moderate, the damage to the garlic is minimized, and the peeling rate is high.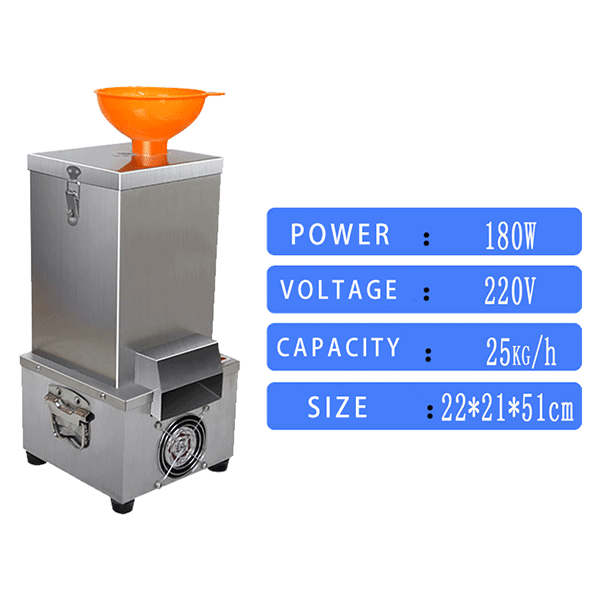 Advantage of Small Garlic Peeling Machine :
1. Special garlic separation board, peeled quickly
2. Quiet high-power motor, high peeling efficiency and low noise.
3. Comes with a large fan, effective heat dissipation, longer and more stable working time
4. Thickened and detachable feeding port makes feeding more convenient and durable
5. Stainless steel buckle, more convenient to take cover and maintain