This Stainless Steel Pumpkin Skin Peeling Machine applies to food and beverage industry, Its peeling thickness is adjustable. The pumpkin peeling machine also can peeling watermelon skin.The cutter work circularly to peel upwards and downwards with high efficiency.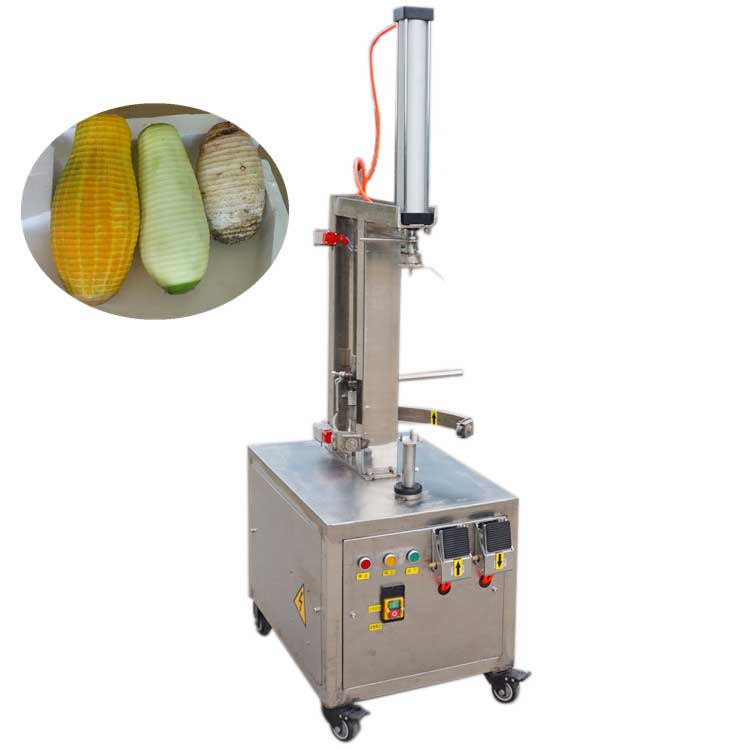 Features of the Pumpkin peeling machine:
1.The main material is 304 stainless steel, Omron or Siemens PLC touch screen
2.Computer program control, can automatically adapt to the size of the fruit
3.Stable operation, high safety
4.It can be coupled with the incision-cut-flap-decorer
5.Adjustable peeling thickness 1.5-15mm
The pumkpkin peeling machine is easy to operate and safety. Whats more, it has a high peeling rate, and saves time, the peeled vegetable is clean and hygiene, there will be no cracks and broken phenomenon in the vegetables, colour is bright and lustre is fresh. This peeling machine also saves labor, and will help you recycling equipment costs in a short term.