Juice extraction rate is 70-90%.It's usually 70-90% juice rate after squeezing the sugarcane one time, it is already the average juice yield. No machine can do 100% by squeezing one time.If you feel that the sugar cane can still be squeezed, you can squeeze the sugar cane stalks out again.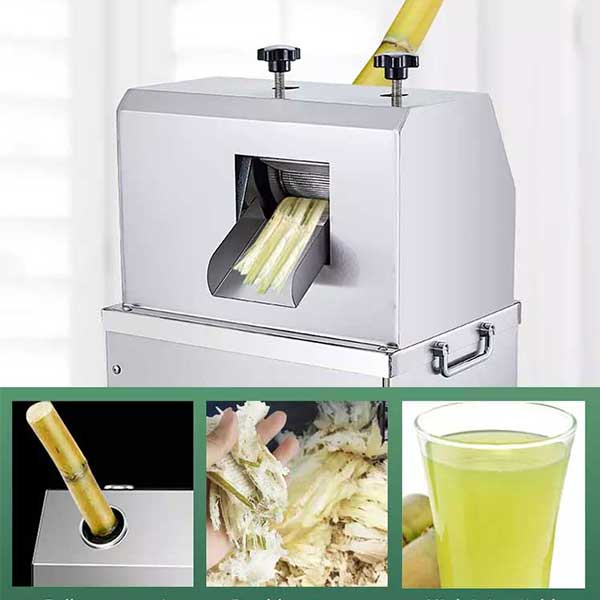 Advantages of Commercial Sugarcane Juice Machine
1.Roller distance adjustable automatically.
2.Detachable battery pack, easy to charge.
3.Set up several different power connector for easy selection.
4.Less power consumption, lower noise,small volume,high efficiency.
5.Adopts full stainless steel shell, appearance is super luxurious and beautiful.
6.In order to keep good working, add lube on gear wheel termly.
7.It's widely used in hotel, KTV ,fruit shops ,beverage shops ,tea shops ,station ,supermarket and so on catering site.
8.Sugar cane juice extractor have the sugar cane juice, belong to the purely natural green flavor drinks, pure and sweet cool, rich in nutrition.