Fresh (Dry) Grass, Fresh (Dry) Corn Straw, Wheat Straw, Rice Straw, Cotton Stalks, Soybean Straw, Sorghum Stalks, Branches, Forage Crops and etc.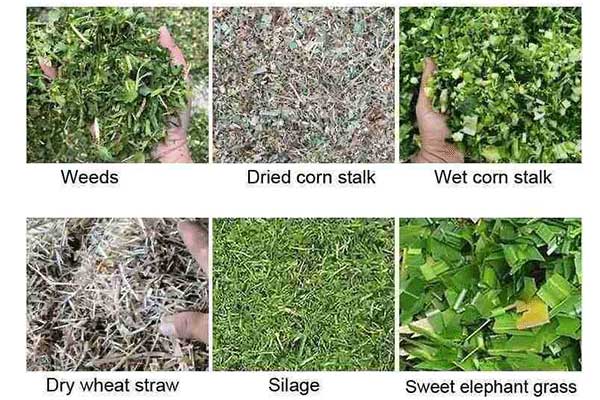 Straw Cutting Machine features and advantages:
1. Steel frame, small size, lightweight, easy to move.
2. Straw Cutting machine design safety devices, eliminate eating knives accident, the whole machine safe and reliable.
3. Straw Cutting machine uses advanced feeding mechanism, feeding roller device, automatic feeding, conveyor chain is not hay, feeding grass, high productivity.
4. Supporting a variety of power options, electric motors, diesel engines, tractors can be supporting, especially for the lack of electricity more appropriate.
5. High-quality steel blades, refined by a special process, super wear-resistant; high strength bolts, the use of safe and reliable.
6. Straw Cutting machine chassis made of thick steel continuously welded together, the overall mold forming, nice, durable.

We also have Corn Straw Crushing Machine, Feed Cutting Machine, Straw Chopper Machine, Chaff Cutter Machine, Feed pelleting machine