We mainly supply:

Straw Cutting Machine

,corn maize wheat grain grinder,wet grinder, dry grinder,and

Straw Cutting And Crushing All-In-One Machine

,etc. You can customize the color and the material and the mode as you want.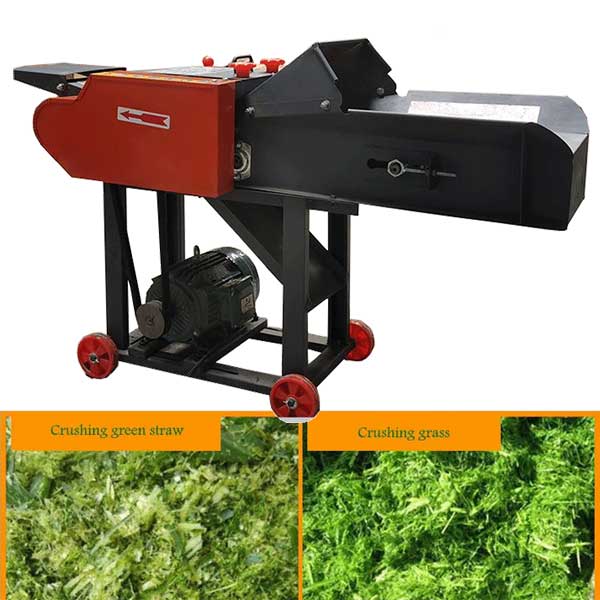 Grass Chaff Cutter Machine is through the conveying mechanism to be processed materials to be cut off in the crushing room, through the high-speed rotary hammer and kneading board interaction, the material is crushed, by throwing the air leaf will be crushed materials thrown outside. The function of the processing process is to crush the straw, cut it longitudinally, squeeze the silk and knead it, destroy the hard stem joints on the surface of the straw, and process the straw that cannot be directly eaten by livestock into filamentous and palatable forage grass, without losing its nutritional composition, which is convenient for digestion and absorption of livestock.