Peanut butter is a food paste or spread made from ground, dry-roasted peanuts. It commonly contains additional ingredients that modify the taste or texture, such as salt, sweeteners, or emulsifiers. Peanut butter is consumed in many countries. Peanut butter is a nutrient-rich food containing high levels of protein, several vitamins, and dietary minerals. It is typically served as a spread on bread, toast, or crackers, and used to make sandwiches (notably the peanut butter and jelly sandwich). It is also used in a number of breakfast dishes and desserts, such as granola, smoothies, crepes, cookies, brownies, or croissants. It is similar to other nut butters such as cashew butter and almond butter.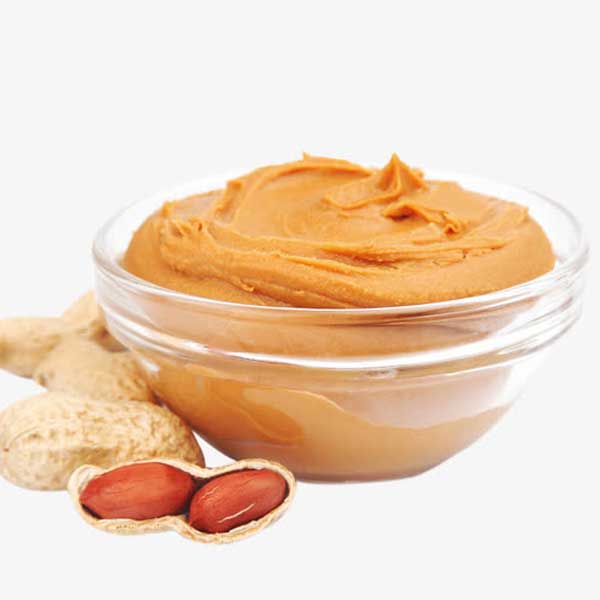 Peanut butter is very popular, so the machine for processing peanut butter has also attracted a lot of attention. Everfit Food Machine will introduce to you: What machine makes peanut butter. Usually divided according to the output, peanut butter machines are generally divided into two types:

Portable Electric Peanut Butter Machine

and

Peanut Butter Grinding Machine

. The Portable Electric Peanut Butter Machine is usually used for peanut butter production below 75kg/h, and the peanut butter grinding machine is used for production above 75kg/h. And peanut butter grinding machine can be divided into more models according to the output.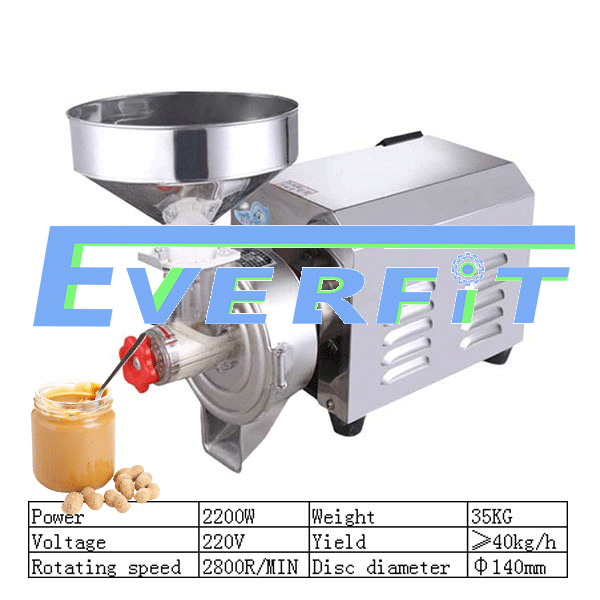 Features of Portable Electric Peanut Butter Machine:
1.You can make delicious natural peanut butter at home and add it while buying other nuts, it's healthier and safer than buying nuts at the store. You can taste fresh nuts and add sweeteners and spices
2.Grinding power is 2200W, easy to use, put peanuts and press the switch button.
3.This grinder supports homemade peanut butter, and you can add fresh ideas, sugar substitutes, or anything else, just like during surgery.
4.To make your own food with a grinder, it must be healthier and safer than buying in a store.
5.The mill can grind a variety of nuts, including peanuts, cashews, almonds, hazelnuts, macadamia nuts, and sunflower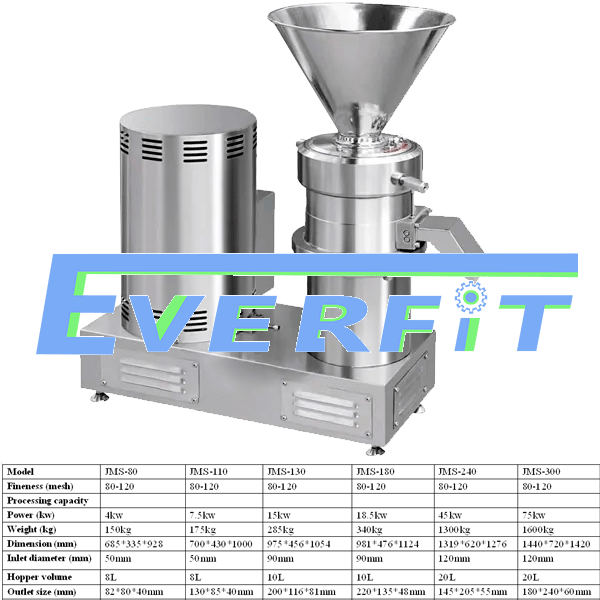 Working Principle of Industrial Peanut Butter Machine| Peanut Butter Making Machine:
The machine is through the different geometry of the stator and rotor in the high-speed rotation of the relative movement, through the shear, grinding, high frequency vibration and broken. There are three grinding zones in the crushing chamber, one is a coarse grinding zone, two is a fine grinding zone, and the third is an ultrafine grinding zone. By adjusting the gap of the stator and rotor, it can effectively achieve the required one-off Super micro crushing effect. The machine has the characteristics of compact structure, balanced operation, low noise, corrosion resistance, easy cleaning, convenient maintenance, etc. It is currently the ideal equipment for domestic wet crushing.