Over 8 million rural households in Pakistan are engaged in livestock production and receive more than 35 to 40 percent of their total income. Over the years, livestock has overtaken crops as the largest contributor to agricultural value addition. There are so many families engaged in animal husbandry production in Pakistan, and the demand for animal feed is very large. If all the feed is purchased from the market, it will be a very large expense, so it is a very suitable choice to use machines to process it yourself. For farmers in Pakistan: Fodder Cutter Machine Price In Pakistan, is a very important issue.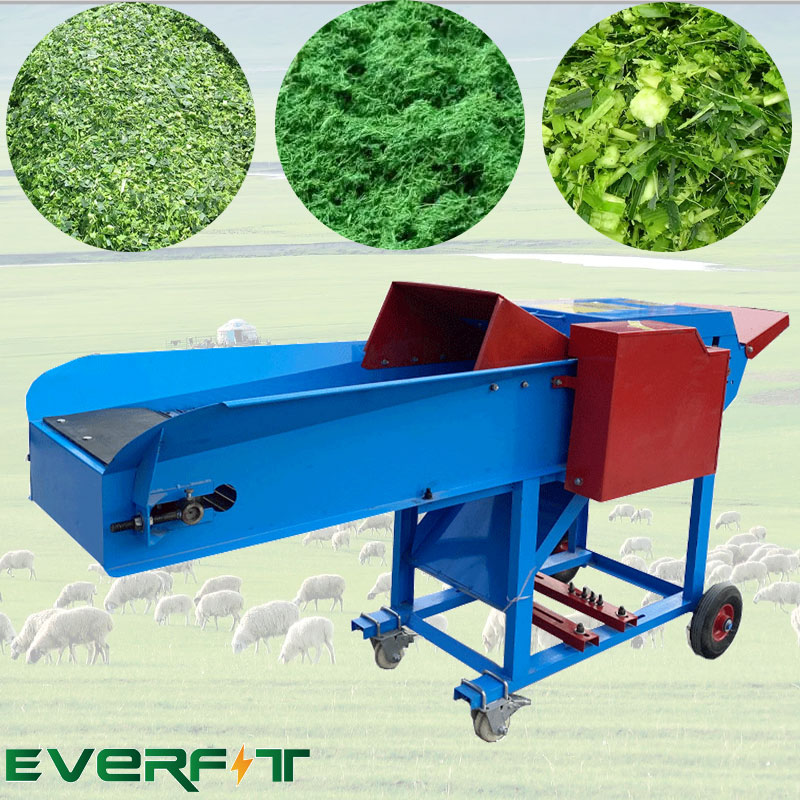 Fodder Cutter Machine

is mainly used in livestock farms and poultry farms. It is suitable for processing pigs, horses, cattle, sheep, chickens, ducks, geese, pigeons, birds, rabbits, fish and other poultry and aquatic feed processing. It is dry to dry feed processing machinery. The Fodder Cutter Machine is powered by electricity or diesel, which is very suitable for small and medium-sized farms. The price of this small machine is also very cheap, about 500USD, of course, there are many differences according to different models and output. For customers in Pakistan, it is still very attractive.
Everfit has attached great importance to customers in Pakistan for many years, and we have established a very large customer base in Pakistan. If you have needs for Fodder Cutter Machine Price In Pakistan, you are very welcome to contact Everfit, we will make a detailed quotation for you according to your needs.