The toothpicks are made of high-quality bamboo. In addition to removing food residues that are stuck between the teeth, they can also effectively remove plaque and tartar. In addition, the correct use of toothpicks can be used as a supplement to daily brushing to help us better protect our teeth. The advantage of using bamboo toothpicks over wood toothpicks lies in the toughness and hardness of bamboo toothpicks. Wooden toothpicks are brittle and break easily. Bamboo toothpicks are more environmentally friendly than wooden toothpicks due to the short growth cycle of bamboo and the strong vitality of bamboo. Then you know: How to make bamboo toothpicks? Let's take a look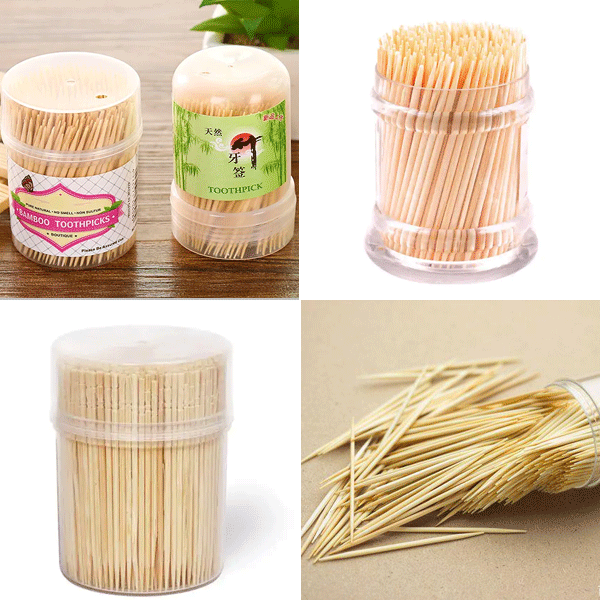 Bamboo toothpicks use bamboo as raw material, and are made through sawing, cutting, cutting and other processes. During the production process, we need to use: Raw Bamboo Sawing Machine, Bamboo Splitting Machine, Bamboo Slicing Machine,
Bamboo-wool Forming Machine, Bamboo-wool Cutting Machine , Toothpick Dimension Control Machine, Toothpicks Polishing Machine, Toothpicks Aligning Machine, Toothpicks Sharpening Machine and other equipment composed of

toothpick making
machine

, please check our video for the specific production process:
These are the process of making bamboo toothpicks. Before making bamboo toothpicks, the raw materials of bamboo toothpicks must be prepared in advance: bamboo, and after the production is completed, the toothpicks need to be packaged. If the labor cost is relatively high, toothpicks are still needed. There are many types of packaging machines. Each packaging machine should be divided into different machines according to the output. If you need it, you can contact us.