The toothpick machine is an important equipment for making toothpicks. According to the different raw materials of the toothpick, the toothpick machine can be divided into a bamboo toothpick machine and a wooden toothpick machine. Although both machines can make toothpicks, the number of toothpick machines and the cost of the machine are not the same.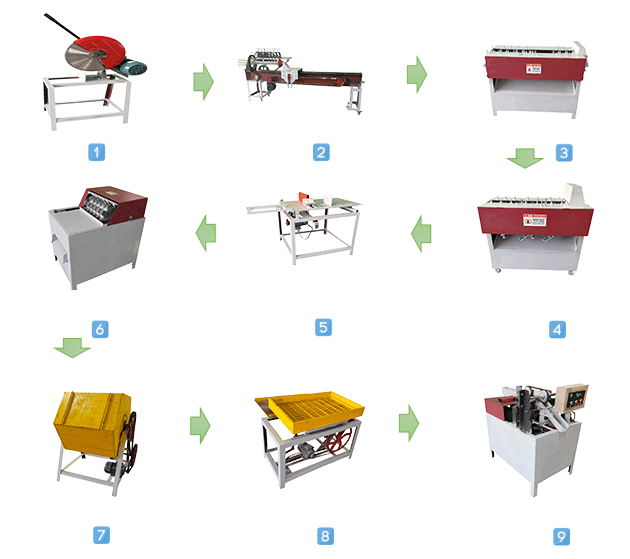 The

Bamboo Toothpick Making Machine

consists of 10 different types of equipment, including: Raw Bamboo Sawing Machine, Bamboo Cutting Machine, Bamboo Slicing Machine, Bamboo-wool Forming Machine and other equipment.
The

wooden toothpick making machine

consists of 8 different equipments, including: Toothpick Sharpening Machine, Multiple use knife machine, Toothpick Finishing Machine, Toothpick Polishing Machine and other equipment. The above 8 units, production diameter 2.2, 65 mm long, a head of a hand-cut wooden toothpicks, 8 hours of production in 800000, machinery operators for 4 ~ 6, men and women there is no limit.Industrial electric power with 380 v, the normal production of the actual power consumption per hour around 12 degrees.