Pakistan is an important rice-producing country in the world. In recent years, Pakistan's rice production has been increasing year by year. In 2017, Pakistan's rice output was about 6.846 million tons. In 2019, Pakistan's rice output was about 7.568 million tons, with an average annual compound growth rate of about 5.1%. At present, Pakistan's rice planting area is about 2.796 million hectares, which are distributed nationwide. Among them, Punjab Province has the largest rice planting area, accounting for about 67.3% of the country's rice planting area, Sindh Province accounts for about 21.9%, and Balochistan accounts for about 21.9%. The province accounts for about 7.6%, and the Northwest Frontier Province accounts for about 3.2%. So rice huskers are selling well in Pakistan. So what is the Rice Sheller Machine Price Pakistan?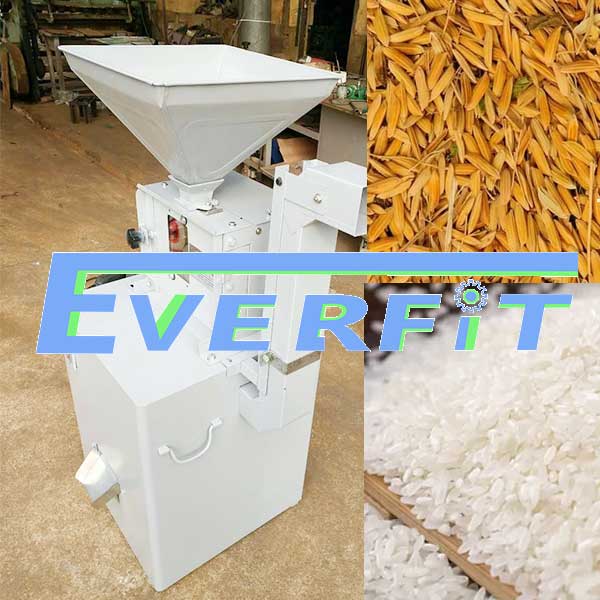 There are many kinds of

rice shelling machines

on the market. Today, I recommend the rice shelling machine developed and sold by Everfit Food Machine. It can be used for shelling spelt wheat, rice, hemp seed, coffee beans and other grains, with features of high dehulling rate, best grains hulling and cleaning effect, easy operation and low power.
Rice is one of the most important food crops in the world and is consumed in huge quantities every year. Pakistan has a wide rice planting area. In recent years, the output and export volume have increased year by year, and the future development prospects are bright. If you want to do rice business, then Rice Sheller Machine is a must-have option, for Rice Sheller Machine Price Pakistan, please consult the account manager of Everfit Food Machine.