The main crops grown in Zambia include corn, cassava, wheat, rice, barley, sorghum, millet, soybean, peanut, etc.Zambia has a great demand for peanuts, especially peanut kernels, so there is also a great demand for peanut shelling machines. Today, Everfit Food Machine will introduce to you: Groundnuts Sheller For Sale In Zambia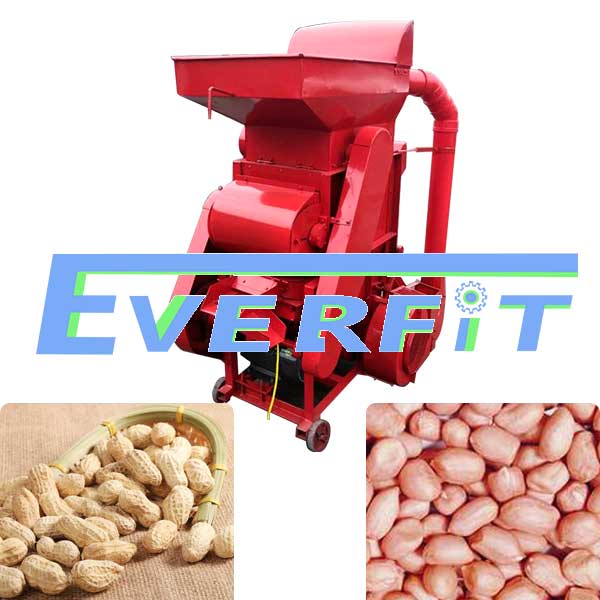 The

groundnut shelling machine

is mainly used for the separation of peanut kernels and shells. The peanut shelling machine includes a warp and weft mesh platform base with a bracket that can adjust the density between the meshes, a fixed cylinder is set on the platform base, and the lower part of the warp and weft mesh platform base is connected with an outwardly extending outlet. , the fixed cylinder is provided with a blade runner that automatically presses downward, the blade runner shaft is connected to the motor provided on the cover of the fixed cylinder sleeve, and the cover is also provided with a feeding funnel.
If you have any other questions about the groundnut shelling machine, please contact us